Everything You Need to Know About Wearing and Purchasing Contact Lenses in Ayden
Carolina Vision Care provides full-service treatment of your vision and realizes that contact lenses are not one-size-fits-all. We provide comprehensive treatment and can also fit contact lenses for more challenging patients, such as those with astigmatism or dry eye complaints which can make wearing contact lenses more difficult.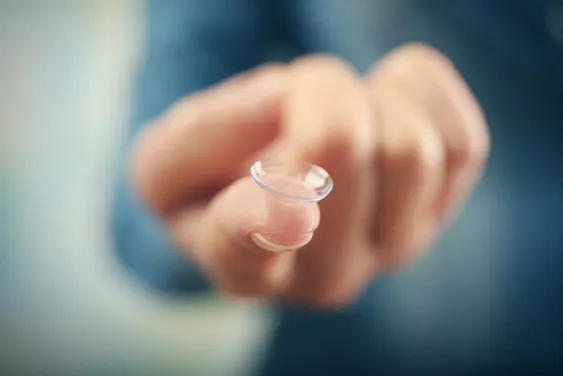 Optometrist, Dr. Thomas McIntosh, is proud to have served the greater Ayden and Greenville areas since 1985. The practice includes his son, Dr. Scott McIntosh, and daughter-in-law, Dr. Natalie McIntosh - all who strive to provide a warm, family-friendly environment where you feel comfortable and well-taken care of.
Contact Lens Fitting near Ayden
During your contact lens examination, the doctor will inspect the health of your eye to determine if you are a good candidate to wear contact lenses. In particular, the doctor will focus on the conjunctiva (skin that lines the eye), eyelids, and cornea as these structures affect the fit of a contact lens.
Once you have undergone training with the Carolina Vision Care staff of how to properly care for and wear contact lenses, the doctor will then check your vision and look at the fit of the contact lenses on your eyes to make sure it aligns correctly.
Comprehensive Optometry Care for Those Living in Ayden
In addition to contact lens care, Carolina Vision Care provides comprehensive diagnosis and treatment for eye conditions such as glaucoma and macular degeneration. These conditions can lead to loss of vision and are good examples of why regular wellness exams are crucial.
Carolina Vision Care is Here for You
If you or a member of your family is in need of contact lenses, Carolina Vision Care is here to meet your needs. Please call us today at (252) 752-4380 for a contact lens examination. Our practice is conveniently located at 1804 W. Arlington Boulevard in Greenville, NC.