Sports Vision in Greenville, NC
Athletic performance requires more than working out at the gym; it also requires excellent visual processing speed and hand-eye coordination. Getting your vision where it needs to be in order to perform at your best is a crucial step in achieving your peak physical condition.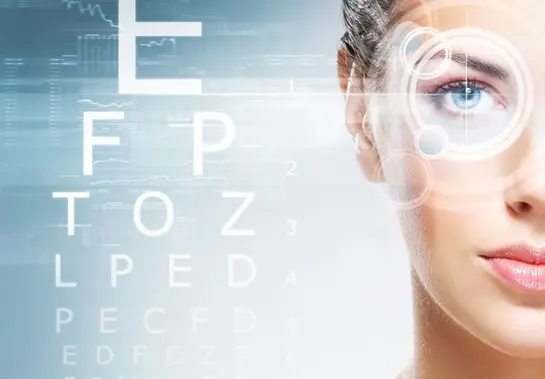 It all starts with testing your vision to determine how well your eyes perform and how this might be impacting the athletic performance of you or someone you love. Our tests go beyond standard eye charts to ensure we're assessing exactly what's going on and enhancing your overall visual function as it relates specifically to sports.
Why Carolina Vision Care Recommends Sports Vision Testing?
Our sports vision testing services cover a range of eye conditions, the solutions to which can vary greatly depending on an athlete's specific needs. Our sports vision testing can be beneficial for assessing athletic abilities associated with hand-eye coordination, eye tracking and depth perception, and can help improve performance overall.
While correcting visual acuity can seem like an obvious step to take in improving athletic prowess, some people are just plain unaware that they suffer from an undetected problem, such as a refractive error. If you or someone you know plays sports and just want to ensure you're at the top of your game, please feel free to come in and learn more about the many tests and solutions we offer today.
We offer several different vision tests for assessing athletic performance and capabilities. The first test the classic Snellen Eye Chart, where you are asked to read lettering on a standard eye chart 20 feet away, identifying letters of increasingly smaller sizes until the letters can no longer be identified. This basic eye test is very important for identifying an athlete's visual acuity, but is only the starting point of determining what your vision problems might be and what kind of help you might need. Once we have a baseline diagnosis, we can help you get fitted for the exact eyewear you need.
How Can Your Greenville Optometrist Help You with Contact Lenses for Sports?
In addition to surgeries such as LASIK, there are other solutions for making sports vision better. Your Greenville optometrist can offer, for instance, contact lenses for sports, which stay in the eye and are comfortable all through a game or match. If you're interested in contact lenses for sports and how they might help you, contact your Greenville optometrist today.
Ask Your Greenville Eye Doctor About Protective Sportswear
Protective sports eyewear is also important, as it's a good way to both protect the eyes during contact sports and ensure the better vision needed to perform at your best. If you're ready to see a Greenville eye doctor about correcting your vision specifically for sports, please get in touch today.
We are located at:
Carolina Vision Care
1804 W Arlington Blvd
Ready to make an appointment with our Greenville eye doctor? Call (252) 752-4380 today to set up an appointment and learn more about how to better your vision for sports, and our range of protective sports eyewear options. We can't wait to help you to better eye health today.