Common Eye Injuries from our Greenville Optometrist
Your eyes are important to keep healthy and protect, but sometimes accidents or injuries happen. Whenever you have an injury or infection, it is always best to visit your eye doctor – since eyes are their specialty, they are well equipped to assess the health of the eye and begin treatment. Below, you will find information regarding the most common eye injuries seen and treated by our eye doctors at Carolina Vision Care in Greenville, NC.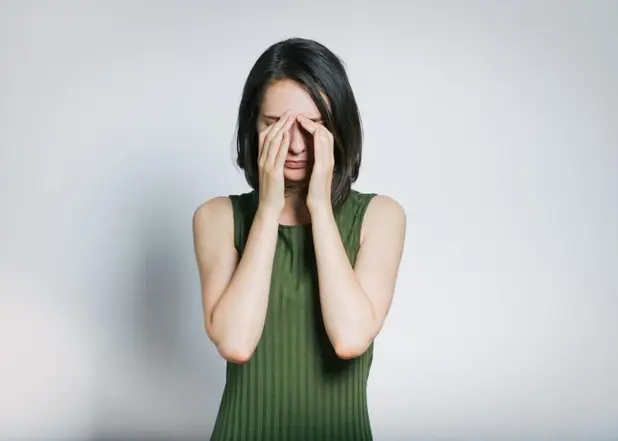 What are some common eye injuries?
Corneal and Conjunctival Foreign Bodies – object strikes the eye and becomes embedded into the front surface of the eye (cornea) or the skin the lines the eye (conjunctiva)
Conjunctival Laceration – torn area of the skin that lines the eye (conjunctiva)
Corneal Abrasion – scratch on the front surface of the eye (cornea)
Chemical Burn – chemical spill into the eye
Traumatic Iritis – inflammation on the inside of the eye due to eye trauma
What to do if you have an eye injury?
Every eye injury should be given medical attention from your eye doctor – do not touch, rub, or try to remove any object in the eye. If the eye has been cut or if there is an object in the eye, rest a protective shield over the bone around the eye avoiding any pressure to the eye itself.
How to prevent eye injuries:
Protecting your eyes from injury is one of the most basic things you can do to keep your vision healthy throughout your lifetime. You may be aware of the possible risks of eye injuries, but are you taking the step to prevent 90% of those injuries by wearing the proper protective eyewear?
If you are not taking this step, you are not alone. According to a national survey by the American Academy of Ophthalmology, only 35% of respondents said they always wear protective eyewear when performing home repairs or maintenance, even fewer do so while playing sports!
If you have suffered an eye injury, have your eye doctor examine the eye as soon as possible. Even if the injury seems minor, there may be internal damage to the eye.
Make an Appointment Today at Carolina Vision Care
In the unfortunate event that you sustain an eye injury, be sure to call (252) 752-4380 to schedule an appointment to have your injury evaluated by our eye doctors!