Cataract Treatment from Our Local Greenville Eye Doctor
Do you or a loved one suffer from cataracts? At Carolina Vision Care, we regularly diagnose and treat patients who have cataracts and we would be happy to consult with you to improve your vision.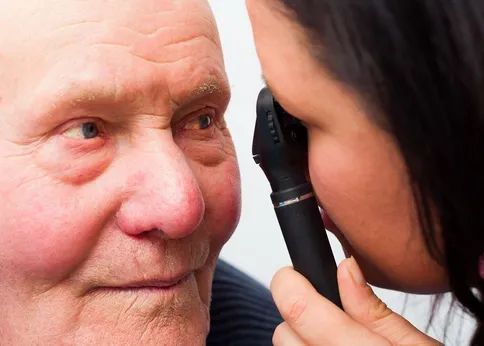 Become Familiar with Cataracts Symptoms
Symptoms include blurry or cloudy vision, which may lead to you needing to change the prescription for your eyeglasses or contact lenses. If light from the sun, street lamps or on the headlights of cars appears to be excessively bright, it's another sign you might have cataracts. Patients sometimes discover they have cataracts because their night vision has dramatically deteriorated.
What Cataracts Causes Should Patients Be Aware Of?
Your optometrist is a specialist in eye diseases and can provide you with a great deal of information about the causes of cataracts. It's natural to have questions when confronting the idea that you may require cataract treatment.
Essentially, there is a lens behind your eye's iris, which focuses light toward the back of the eye, onto the retina. This lens is made from protein and water. When people grow older, a portion of the protein in their eye tends to bunch up. As they grow in size, the proteins become cloudy, which results in cataracts.
In addition to age-related cataracts, scientists believe that diabetes can be a contributing factor to developing cataracts. Smokers seem to be at heightened risk as well. Patients who are serious about safeguarding their vision against cataracts will want to quit smoking immediately as well as work toward managing their overall health, especially those who are diabetic.
Treatment Options for Cataracts
When observed in the earlier stages, cataracts can be treated by our Optometrists prescribing new eyeglasses and the patient using brighter lamps when reading.
Patients are often counseled to wear sunglasses when outside and eyeglasses with anti-glare protection. You may also find it beneficial to use a magnifying glass to see small objects after your cataract diagnosis. If these treatment options do not take care of the symptoms, cataract surgery may be an option.
Contact Carolina Vision Care in Greenville to see our Eye Doctors Today!
At Carolina Vision Care, your eye doctor in Greenville, NC, our staff has years of experience helping patients manage their cataracts For details on cataracts or to make an appointment for a consultation, please contact us today at 252-752-4380. We look forward to hearing from you!